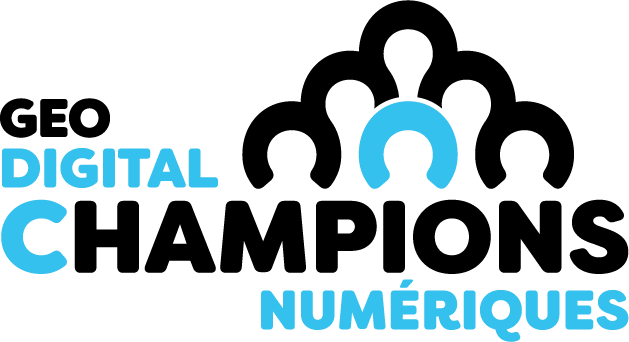 In partnership with ACS-Metropolis and the Mhor Collective, GEO Nova Scotia has developed a Digital Champions program specifically to support newcomers.
We are excited to be working with our partners across Canada in the settlement sector to develop and distribute free Digital Champions programming and resources to people and organizations who serve and support newcomers.
What can this mean for newcomer-serving organizations, staff, and volunteers?
Unlimited free training/ professional development to become Digital Champions with ongoing support.
Greater ability to serve and support clients and their personal goals.
Easy access to a curated collection of digital resources and tools.
What can this mean for newcomers?
Improved digital skills and confidence.
Better access to programs and services.
Greater access to language and skills development.
Staying in touch with family and friends abroad.
And all the benefits of being safe and confident online!
To learn more about Digital Champions for Newcomers, click here
"While our participants were connected to GEO [to] provide internet service to recently settled families with school-aged children, the families had the added advantage of using online programs to prepare themselves for Canadian citizenship. They have also been able to attend online Citizenship Ceremonies for others in their community."
– Settlement Coordinator
"It has made a very positive improvement in my life. Previously I had to find free wifi spots and then sometimes the service wasn't available or too many people were using at the same time and there wasn't any privacy. Now from the comfort of home I can use the net freely for job searches and emails."
– GEO Connects Participant