The GEO Nova Scotia Staff Team is dedicated to Digital Inclusion for all Nova Scotians, achieved by delivering outstanding programs with community partners that ensure everyone has what they need to be online.
Othell Downey (he/him), Digital Inclusion Facilitator
Othell is new to the nonprofit world, joining GEO Nova Scotia following a career in customer service and Information Technology.
He always tries his best to be involved with youth in his community, working with leadership programs and after school activities like music production, mentorship, and other life skills.
Othell lives in Dartmouth with his girlfriend and their son who he loves spending time with and teaching him what it means to lead a fun and fulfilling life.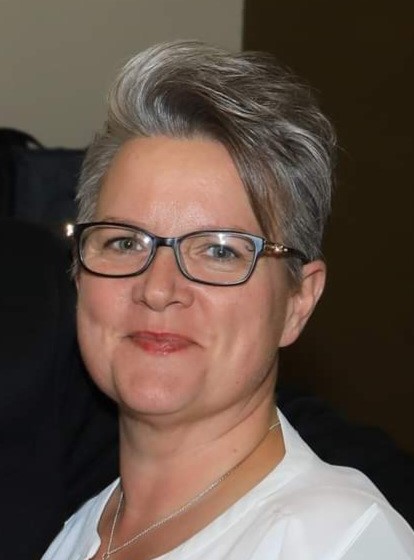 Brenda Lavandier (she/her), Digital Inclusion Facilitator
Brenda grew up in Cape Breton and has worked in the non-profit sector for over 15 years, helping people to meet their needs and achieve their goals in many capacities.
In this role with GEO, Brenda expects to continue helping people in meaningful ways that will have a positive impact in their lives and within their community.
In her downtime, Brenda can be found with family and friends, gardening, reading, or sitting on her sunny summer front step chatting with neighbors.
Tyler Johnson (he/him), Digital Inclusion Facilitator
Tyler grew up in Eskasoni, Nova Scotia where he currently resides. Tyler's passion for technology led him to pursue an IT Web Programming diploma at NSCC Marconi Campus, where he excelled and graduated with honours. Building on his success, he then enrolled at Dalhousie University in Halifax, pursuing an undergraduate degree in Applied Computer Science. With only one year of courses remaining, Tyler decided to take a break from full-time studies to gain practical work experience.
Outside of work, Tyler likes to live an active lifestyle, play video games, and stay up-to-date with new developments in technology. He also works on improving his own software development skills when he has the spare time.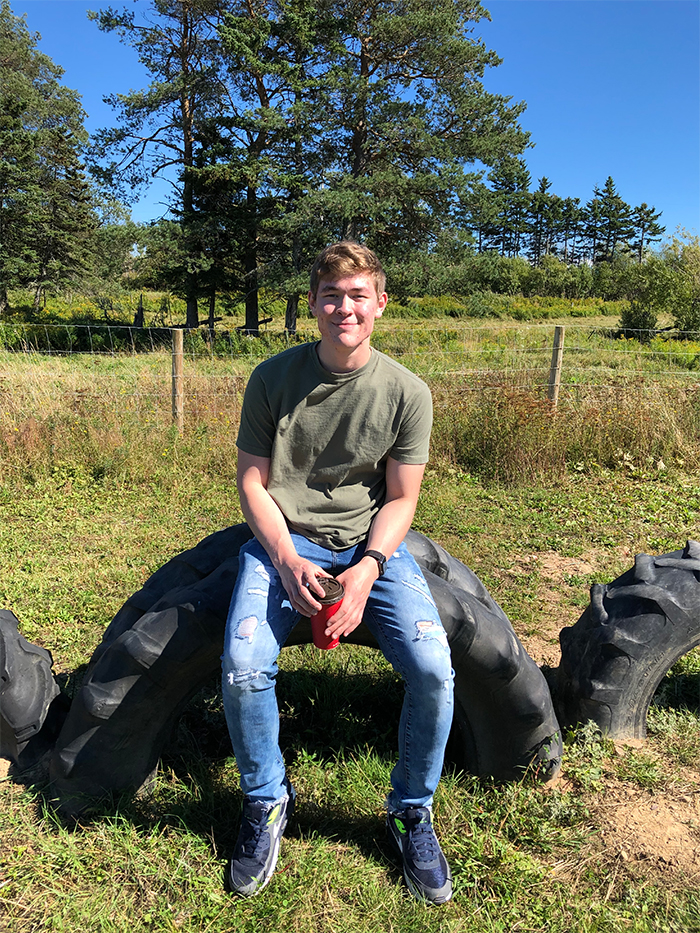 Kamalpreet Kaur (she/her), Digital Inclusion Facilitator
Kamalpreet (Kamal) is originally from India and moved to Canada as an international student a few years ago. She has a background in the STEM field and is passionate about understanding the Universe and life. Kamal is experienced in teaching, coaching, community engagement and data analytics. She thrives in innovative work environments and loves problem solving.
Kamal wants to use her problem-solving skills to tackle current environmental and societal problems. She believes that digital inclusion is a necessity to empower people in the rapidly changing world of AI and technological advancement, especially those who have been historically excluded due to socio-economic barriers.
Kamal spends her free time reading, writing, pondering over the mysteries of the Universe and enjoying the natural beauty of Halifax.
Nevel Carvery (he/him), Digital Inclusion Facilitator
Nevel grew up in HRM primarily in his hometown of Beechville, while having family ties in the former Africville and North End Halifax communities.
Nevel developed a passion very early on for technology as he saw the advantages it had in his early school years. He started his career in technology 19 years ago as a customer service representative before working for major Canadian telecom companies as a sales specialist and account manager.
Nevel is excited to be in a role helping others and making a positive change.
In his spare time Nevel enjoys spending time with his daughter, girlfriend and dog. He enjoys family time, get-togethers with his many close loved ones, and exercising at the gym.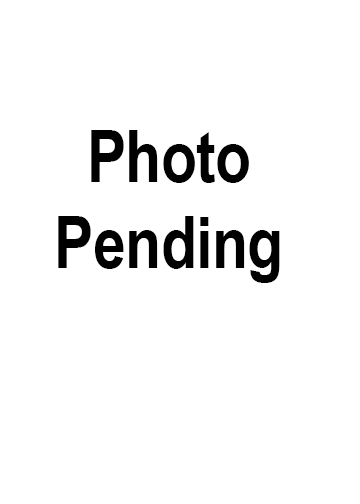 Cameron Roach (they/them), Digital Inclusion Facilitator
Cameron settled near New Glasgow in 2021, joining GEO Nova Scotia as part of a career in technology education and nonprofit work.
They are excited to continue giving back to the community that's been so welcoming, and to help connect people with one another. Cameron has a background in STEM (please feel free to ask them about combinatorics!) and an enduring love of board games.
After work, Cameron can be found reading, cooking, and trying to negotiate with the rambunctious beagle that's taken over their living room.
Salwa El Haouti (she/her), Digital Champions Lead
Salwa is a recent immigrant to Canada, coming from Morocco with a rich experience in communications and program management.
Salwa sees her opportunity at GEO as an essential piece to build a career in the philanthropy sector, especially in what has now become her new home.
Besides her work, Salwa leads an active lifestyle. She believes that great performance at work comes by having a balanced life where the body, the mind and the spirit are all nourished adequately.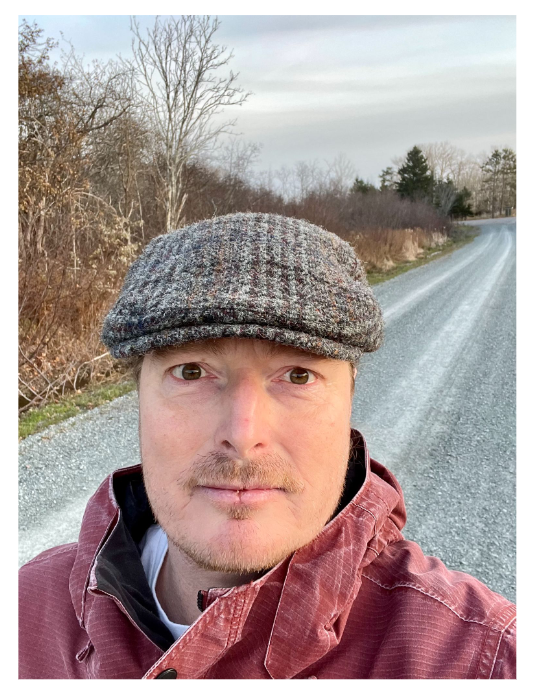 Ian Scarisbrick (he/him), Systems Lead
Ian strongly believes in the importance of digital inclusion, joining GEO Nova Scotia in July following experience managing a digital literacy program in Cape Breton.
Ian came to Canada in 2008 and likes to joke that he was "brought here as a souvenir from his wife's travels in the UK". He spent twelve years as a project manager in the event management industry before entering the non-profit sector in 2021.
Ian lives in Guysborough with his wife, their four children, two cats, and a dog. After two years in Nova Scotia, he can't imagine living anywhere else.
Laurel Taylor (she/her), Administrative Lead
Laurel began her career as a Computer Programmer before attaining her accreditation as a Certified Career Development Practitioner. She has held various community support roles including Provincial Team Lead of CMHA-NS Project HOPE.
She is a tireless advocate for full inclusion for all Nova Scotians and is currently the Chair of her town's Inclusion and Accessibility Committee. Her philosophy encompasses a belief we all have multiple abilities and strengths.
Laurel lives in the beautiful Annapolis Valley with her husband and is the proud parent of 2 adult children.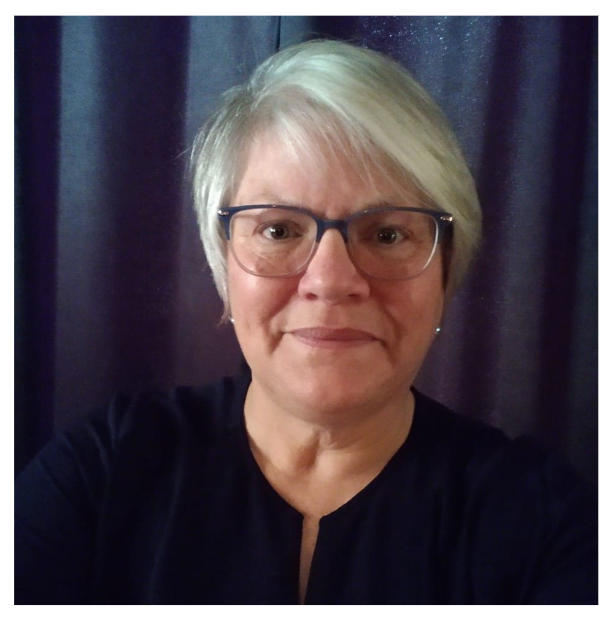 Cari Patterson (sher/her), Evaluation and Learning Lead
Cari is passionate about learning, and loves sharing the journey with communities who are working for social justice.
Her thinking is largely shaped by the Big Sky of the Prairies, where she grew up, and has to return regularly to be filled by the strength of the space.
Danielle Pentland (she/her), Director of Programming and Innovation
Danielle Pentland is a social entrepreneur whose unique mix of private and community sector experiences have led her into leadership roles, creating innovative solutions to complex social challenges.
She is a strategic thinker, a relationship builder, and a creative problem-solver. Danielle is adept at leveraging these skills to create the conditions which grow resilience in people and communities.
Danielle loves living in Downtown Dartmouth where she can be found most often in the garden or walking the trails with a friend.
Matt Spurway (he/him), Executive Director
Bringing different perspectives and experiences together to tackle complex social challenges is Matt's passion, with prior Collective Impact experience in areas such as Affordable Housing, Education, Access to Healthcare, and Food Security.
Matt loves leading a diverse and talented team that is growing GEO Nova Scotia into a major force for digital inclusion across the province. He also sits on the Boards of the Public Good Society of Dartmouth, and the Farrell Benevolent Society.
Matt lives in Dartmouth with his wife Amy, their three children, and assorted flora and fauna.
Andrea Robinson(she/her), Fractional Sr. Finance Lead
Andrea is a financial literacy educator, business consultant, and well-being explorer who balances her time between work, gardening, and connecting body, mind, and breath on her yoga mat.
When she is not working on contracts here at home, you can find her travelling the world as an Accounting Advisor, volunteering with grassroots organizations to develop foundational financial policies, procedures, and systems.
Andrea grew up in Alberta but has called Nova Scotia home for the last 2+ decades. She currently lives in Lake Echo with her dog Abby.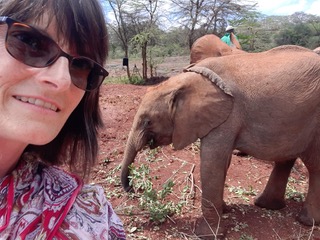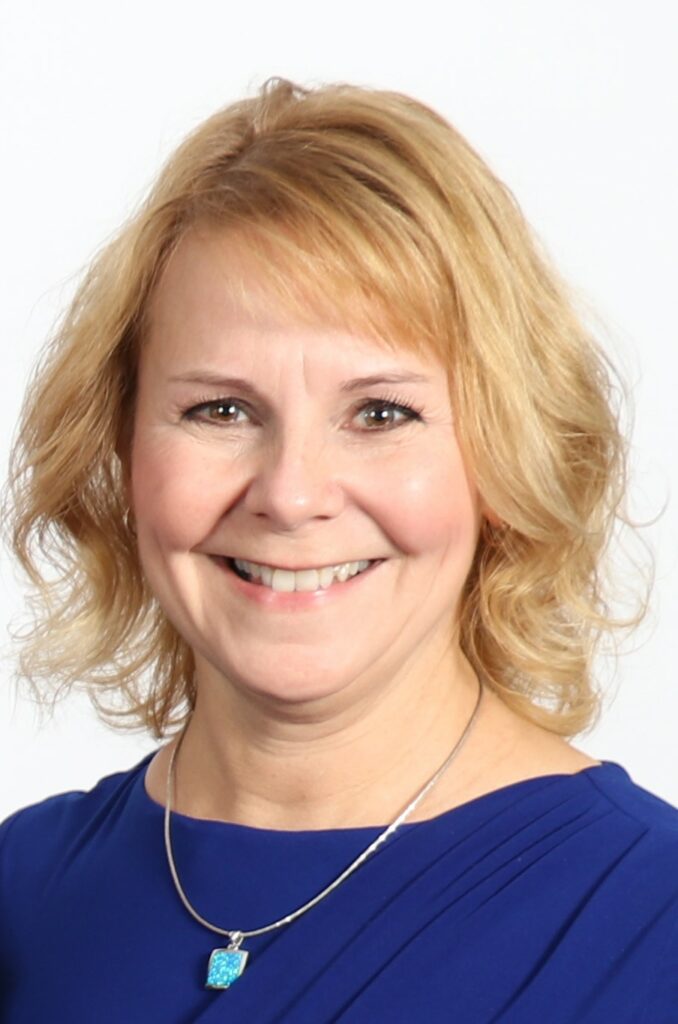 Fiona King (she/her), Fractional Sr. HR Advisor
Fiona lives in Dartmouth with her husband, daughter, dog, and cat. She spends her spare time at the family cottage in Brule, traveling, reading, and doing ongoing renovation projects. She is part of the organizing committee for the Dartmouth Natal Day Road Race, keeping up an over 34-year family tradition of active involvement in the community run.
Fiona is a graduate of Saint Mary's University with a Bachelor of Commerce degree majoring in human resources and holds her Chartered Professional in Human Resources of Nova Scotia. She is still actively involved with her university sitting on their Alumni Council and participating in many homecoming events and community engagement.
Previously, Fiona worked for PepsiCo – Frito Lay Canada Human Resources for Atlantic Canada, Convergys St. John's leader of the HR department, Stantec Engineering as their Senior HR Consultant and Halifax Harbour Bridges as their first Human Resources Manager.
Ashley MacInnis (she/her), Fractional Sr. Communications Lead
Ashley MacInnis is a writer, marketer, and public relations professional. She's spent most of her career working in tech start-up and scale-up environments, and most recently launched her own company (amPR inc.) to enable her to work with a variety of clients across industries and geographies. A storyteller by nature, she's had the pleasure of working with some of Atlantic Canada's brightest tech companies to help them tell their stories. As for her story? Well, she sort of fell into tech and then fell in love with it!
Ashley is passionate about breaking down barriers for young women to achieve career and life success, particularly in the tech sector where women remain underrepresented.
Her education includes studying Public Relations at Eastern College where she obtained her Advanced Diploma. She previously studied Human Services at Nova Scotia Community College and her Bachelor of Arts at the University of King's College. She lives and works in Dartmouth, NS with her partner, sons, and a retired racing greyhound named Macaroni.