The GEO Nova Scotia Staff Team is dedicated to Digital Inclusion for all Nova Scotians, achieved by delivering outstanding programs with community partners that ensure everyone has what they need to be online.
Matt Spurway, Executive Director
Matt helped bring GEO Nova Scotia to life through his previous role as the Between the Bridges Community Coordinator in Dartmouth North.
He started with a career in retail management and spent five years working for the Member of Parliament before joining the nonprofit world. Matt currently sits on the Boards of the Public Good Society of Dartmouth, and the Farrell Benevolent Society. He tries his best to help solve complex problems by bringing great people together.
Matt lives in Dartmouth with his wife Amy, their three children, and assorted flora and fauna.
Danielle Pentland, Director of Operations
Danielle Pentland is a social entrepreneur whose unique mix of private and community sector experiences have led her into leadership roles, creating innovative solutions to complex social challenges.
She is a strategic thinker, a relationship builder, and a creative problem-solver. Danielle is adept at leveraging these skills to create the conditions which grow resilience in people and communities.
Danielle loves living in Downtown Dartmouth where she can be found most often in the garden or walking the trails with a friend.
Cari Patterson, Evaluation and Learning Lead
Cari is passionate about learning, and loves sharing the journey with communities who are working for social justice.
Her thinking is largely shaped by the Big Sky of the Prairies, where she grew up, and has to return regularly to be filled by the strength of the space.
Othell Downey, Digital Inclusion Facilitator
Othell is new to the nonprofit world, joining GEO Nova Scotia following a career in customer service and Information Technology.
He always tries his best to be involved with youth in his community, working with leadership programs and after school activities like music production, mentorship, and other life skills.
Othell lives in Dartmouth with his girlfriend and their son who he loves spending time with and teaching him what it means to lead a fun and fulfilling life.
Salwa El Haouti, Digital Inclusion Facilitator
Salwa is a recent immigrant to Canada, coming from Morocco with a rich experience in communications and program management.
Salwa sees her opportunity at GEO as an essential piece to build a career in the philanthropy sector, especially in what has now become her new home.
Besides her work, Salwa leads an active lifestyle. She believes that great performance at work comes by having a balanced life where the body, the mind and the spirit are all nourished adequately.
Ian Scarisbrick, Digital Inclusion Facilitator
Ian strongly believes in the importance of digital inclusion, joining GEO Nova Scotia in July following experience managing a digital literacy program in Cape Breton.
Ian came to Canada in 2008 and likes to joke that he was "brought here as a souvenir from his wife's travels in the UK". He spent twelve years as a project manager in the event management industry before entering the non-profit sector in 2021.
Ian lives in Guysborough with his wife, their four children, two cats, and a dog. After two years in Nova Scotia, he can't imagine living anywhere else.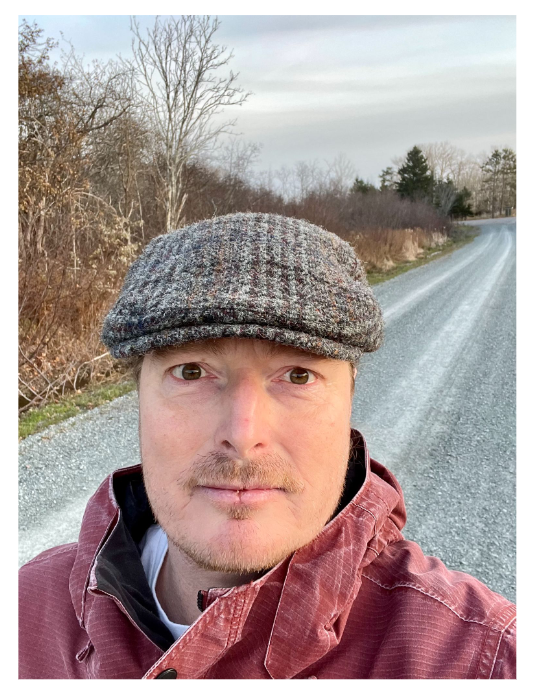 Laurel Taylor, Administrative Assistant
Laurel began her career as a Computer Programmer before attaining her accreditation as a Certified Career Development Practitioner. She has held various community support roles including Provincial Team Lead of CMHA-NS Project HOPE.
She is a tireless advocate for full inclusion for all Nova Scotians and is currently the Chair of her town's Inclusion and Accessibility Committee. Her philosophy encompasses a belief we all have multiple abilities and strengths.
Laurel lives in the beautiful Annapolis Valley with her husband and is the proud parent of 2 adult children.